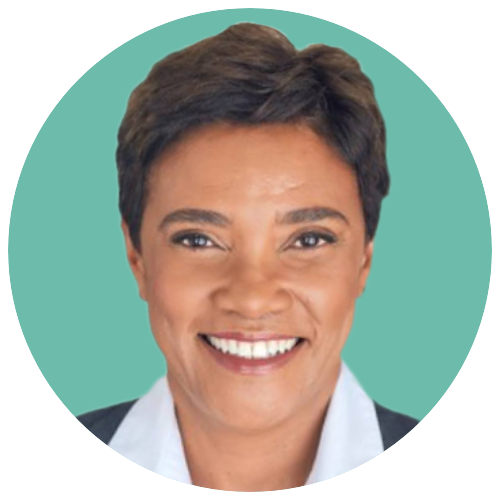 About Kimberleigh Aarn
Kimberleigh Aarn, founder and lead consultant for Open Top Creativity, is a longtime member of the Arts and Culture community in LA County and brings a wealth of experience in strategic planning, professional development, group facilitation, and program design. Drawing on over 20 years of experience as an artist and educator, she has helped governmental agencies, arts organizations, and school districts think strategically as they develop and implement programs.
As a consultant with the Department of Arts and Culture, she coaches school districts that are implementing arts education plans. In a collaboration with the Department of Probation and Department of Health Services, she facilitated the development of a plan for embedding healing-centered arts strategies into the services delivered at the adult Community Reentry Center (D.O.O.R.S). In addition, in partnership with the Department of Parks and Recreation, she facilitated the development of an arts plan for the Earvin "Magic" Johnson Park.
Her strategic planning and coaching experience also includes creating plans for the City of Los Angeles Department of Cultural Affairs, and non-profit organizations such as the Museum of Contemporary Art, Everyday Arts, and 826LA. With CREATE CA, she has also conducted this work with other state and county offices and school districts that are mapping plans and priorities for arts education. She has also been a lecturer for the UCLA Visual and Performing Arts Education Program (VAPAE).
Kimberleigh is currently the curriculum designer & facilitator of The Entertainment Community Fund (formerly the Actors Fund) Teaching Artist Training Intensive, co-author of the "Strategic Arts Education Planning Guide" 4th edition, and has served as a discipline specialist, teaching artist, coach, and program designer with arts organizations throughout Los Angeles and nationwide.
Kimberleigh is also a performing artist and when not serving the arts community, she can be found sitting at the potter's wheel throwing clay.
Kimberleigh is experienced and trained
in the following facilitation methods:
Technology of Participation (ToP)
Developed by the Institute of Cultural Affairs, ToP Methods are inclusive consensus-building facilitation processes that recognize and honor the voices of all stakeholders. The ToP Methods are used with small or large teams and the tools include focused conversations, vision workshops, needs assessments, trend analysis, and action planning.
Certified Healing Centered Engagement Practitioner (Flourish Agenda)
Healing Center Engagement (HCE) is a non-clinical, strengths-based approach that advances a holistic view of healing and re-centers culture and identity as a central feature of personal well-being and growth.
Presencing Foundation Program (Theory U)
The Theory U process is a transformational leadership change framework that includes interactive mindful strategies, and case clinics that support groups with transforming old patterns and moving into new possibilities. The Theory U principles are anchored in helping organizations "see" the blind spots that may be hindering the emergence of a new paradigm.
Accelements – Learning Strategies Corporation
Accelements is a comprehensive facilitation process that includes collaborative and creative learning modalities to support moving teams forward. The strategies uplift Gardner's theory of Multiple Intelligences to help individuals access and assess what they know.