Coaching and Facilitation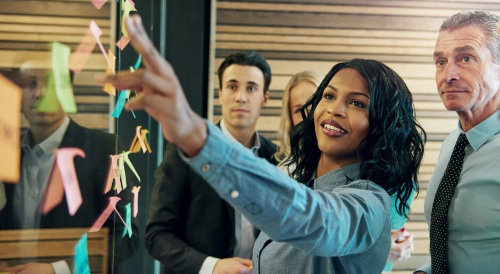 Serving as a thought partner, inquiry-based questioning techniques and case clinics are tools used to help clients discover new solutions and possibilities. These approaches foster a sense of ownership over the situation, empowering the client to embrace and create new possibilities for the future.
A coaching and facilitation approach that is skilled, intuitive and supports groups and individuals:
Identify challenges and overcoming obstacles
Surface outdated patterns and beliefs
Manage complex changes and identify shifting trends
Set new priorities, achievable goals and actions
Increase motivation, productivity and effectiveness
Facilitating Focused Conversations, conducting a Trend Analysis and using the Priority Wedge tool, meetings and coaching conversations lead to breakthrough thinking that sets the course for mapping clear goals and actions for the future.